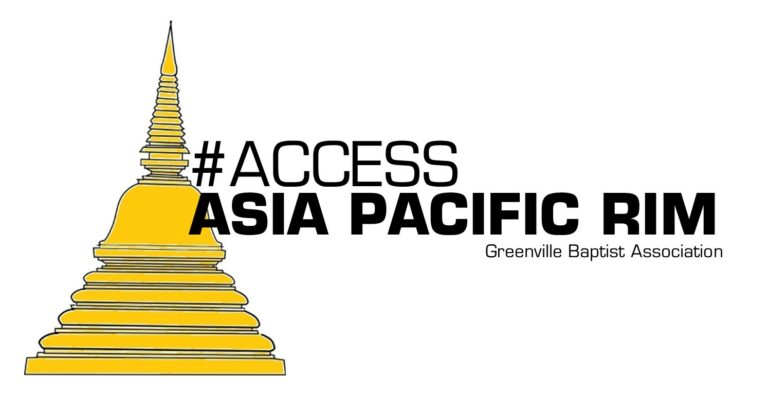 Access to the gospel is of critical concern in many places around the world.  We are in a ten-year mission partnership with Asia Pacific Rim which includes:
Sending teams to serve with our partners in-country
Participating in strategic prayer commitments
Engaging these People Groups living in Greenville for the sake of the gospel
Pray for our Asia Pacific Rim Partnership as we discover Unreached People Groups and partners there.
---
Asia Pacific Rim 2022
APAC 2022 participants will assist in developing the next GBA partnership. We will meet with various IMB team members, learn about their work, and experience their communities. We are there to discover how GBA may best serve them as they seek to accomplish their goals and strategies. We will follow all board policies, as well as governmental regulations and requirements. Ultimately, we seek to be an effective witness for Christ and help people gain access to the gospel.
Final payment is due October 1, 2022.
---
For more information about our Asia Pacific Rim Partnership, please contact our office at (864) 242-4330.
Click here to go to the IMB's webpage for Asia Pacific Rim.